We love the idea of glampers inviting their four-legged friends to join in the luxury camping experience and dog-friendly glamping California is the very answer to that. After all, dogs are the biggest fans of jumping in lakes, exploring forests, and soaking in the fresh scents of nature. Therefore, California dog friendly accommodation is an absolute must for many of you as well as dog-friendly trails nearby.
Keep reading to discover the top sites for dog-friendly glamping in California, 2021
With its enormous size and diverse landscape, California is a fantastic destination for nature and animal-lovers alike looking for the perfect pet-friendly cabin—from the Pacific coastline to the redwood forests, there are endless places to take your canine friend on a glamping getaway, and we've compiled the best luxury camping sites that allow you to do just that in California. We hope you're as happy with this list of the top 10 dog-friendly camping sites in California as your pooch is. Read on and find the luxury camping with dogs California has to offer!
Unique rentals for dog-friendly glamping California and luxury getaways 2021
Glamping California is an opportunity to sleep somewhere completely unique and original. Usually, boutique hotels are associated with being in the city and being too precious to bring your dogs to. However, these unique rentals and dog-friendly cabins for dog-friendly glamping California, and some of the best camping in California with dogs welcome your furry friends so you can both enjoy the best dog friendly camping California can bring.
This breathtaking glass home in Three Rivers creates the illusion of being completely immersed in nature at all times.
This remarkable dome rental in Idyllwild has been built beside a 40-foot rock formation, and it has a 26-foot ceiling in the living room.
This glamping tree house near Monterey Bay towers high in the trees of the Santa Cruz Mountains, and it even has a tree growing right through its living room.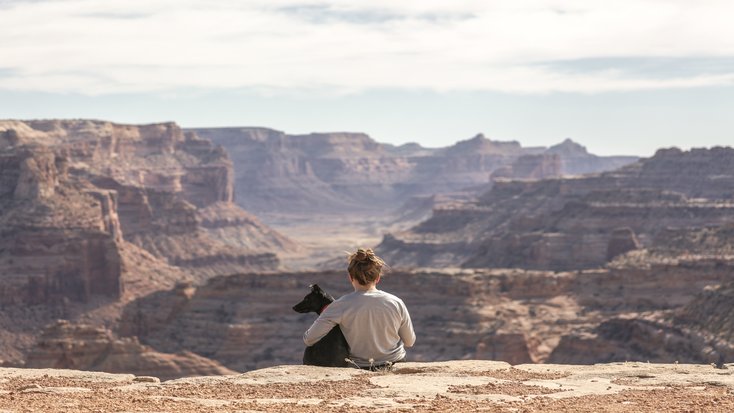 Northern California vacation rentals for pet-friendly glamping: top travel destinations 2021
These fantastic pet-friendly glamping sites in Northern California are encircled by lush nature that your four-legged friend will never want to stop exploring. Surrounded by forests, mountains, and lakes, your dogs will have tons of space to roam around while you relax with a glass of Northern Californian wine in any one of the available Northern California vacation rentals for pet-friendly glamping. Good luck getting them into the car at the end of your outdoor getaway!
These sophisticated A-Frame cabins above Bass Lake are settled on 20 acres of private land in the beautiful High Sierra.
This romantic cabin in Corralitos is tucked away in the depths of a redwood forest that is conveniently close to Monterey Bay.
This impeccably designed cabin in Guerneville has a fantastic location near Sonoma Wine Country, and is also surrounded by the beautiful redwood trees.
Glamping SoCal with pet-friendly cabins for rent in top destinations 2021
Glamping SoCal with pet-friendly cabins couldn't be more appealing as we head into the new year in 2021.  The agreeable climate of Southern California is one of many reasons why it is such a popular destination for luxury camping with pets. You won't have to worry about rain and muddy paws, and just about every day can be spent outdoors in the sunshine. With so many beautiful landscapes to explore in this region, you'll be walking your pooch in some pretty exquisite places during your very own Southern California camping with dogs in tow!
This modern cabin in Joshua Tree is located right next to Joshua Tree National Park, allowing you to explore the stunning desert landscape of this region.
These spacious cabins in Idyllwild are located on five breathtaking acres of wildlife overlooking the beautiful Fern Valley in Southern California.
This unique A-frame cabin in Idyllwild is tucked away in the San Jacinto Mountains, and you will have easy access to all the restaurants and shops in town nearby.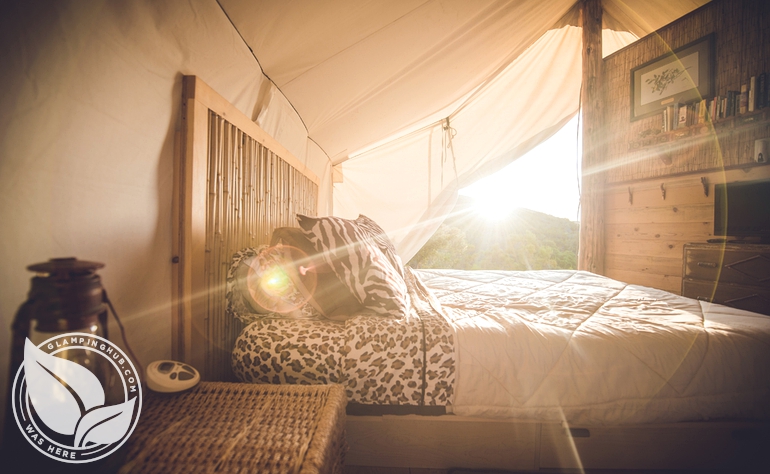 The last pet-friendly site for dog-friendly camping in California on our list is this luxury safari cabin tent, which is located near Warner Springs and boasts a private Jacuzzi for guests to enjoy. Luxury and dog-friendly campsites like this don't come round often.