The summer is over, and fall is here. Soon, it'll be Halloween, 2022, and we'll start to put up those Halloween decorations, carve our Jack o Lantern, and figure out what Halloween costumes we want to wear. From watching our favorite horror movies to planning a trick-or-treat route, Halloween captures the imaginations of kids and adults alike. Why not make Halloween, 2022, even more, memorable with a fall vacation to a scary destination and really immerse yourself in the Halloween spirit? We've put a list together of some of our favorite places to visit for Halloween getaways, so keep reading, and visit some of the creepiest places possible.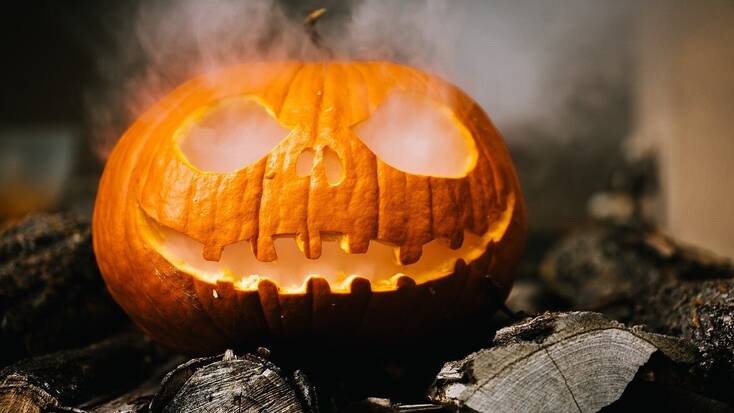 Plan Halloween getaways in Salem, Massachusetts
Made infamous by the witch trials of the 18th century that were recounted in Arthur Miller's The Crucible, Salem, Massachusetts, has become a hot spot for historians, horror enthusiasts, and those with an interest in Magik. Ideal for Halloween getaways, Salem holds an annual event called Haunted Happenings which is suitable for all ages. Kid-friendly walking tours are on offer to museums, with candy and treats handed out as well. As night falls, the creepier After Dark walking tours will give you a more in-depth look at Witch Town's creepy past. Spend a fall vacation glamping in Massachusetts and experience an authentic Salem Halloween in 2022.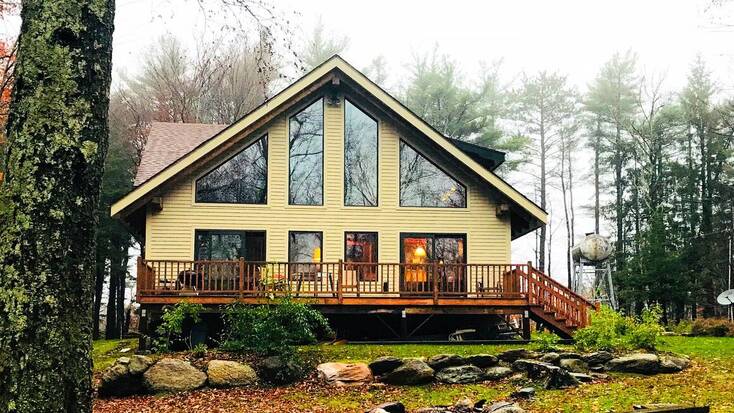 Visit Bran Castle in Romania, the home of Dracula
For the ultimate Halloween getaways, you have to visit Bran Castle, the home of Vlad the Impaler. Both inspired Bram Stoker to write his genre-defining novel, Dracula and so an entire sub-genre entered the annals of horror. This imposing castle is now a major tourist attraction, so you can visit the legendary home of the original vampire when you spend October 2022 glamping in Romania.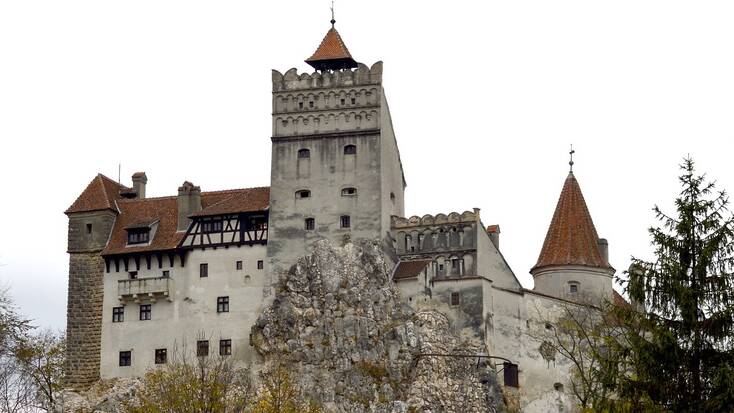 Halloween vacations in Estes Park, Colorado, the home of The Shining
If you find yourself in Estes Park, Colorado, for your Halloween vacation, then a visit to the Stanley Hotel is a must. The hotel that inspired Stephen King to write his novel The Shining, the story's Overlook Hotel was based on the author's stay in the most famous of the hotels in Estes Park. If you visit Estes Park and decide that maybe a stay in a hotel that inspired one of the most famous horror stories isn't for you, then glamping in Colorado is the ideal alternative. Head into the mountains, and explore the stunning Colorado hiking and biking trails to get away from the hustle and bustle for Halloween, 2022.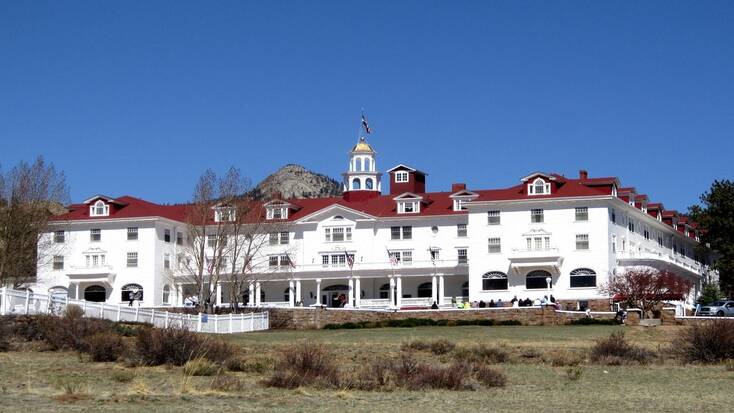 Go glamping in Scotland and search for the Loch Ness monster
Scotland is a stunning place to head for a fall vacation, but when it comes to Halloween getaways, Edinburgh features some ghost tours that take you through the creepier elements of the city's richly diverse history. For a truly Scottish experience, head out of the city and go glamping in Scotland. You can explore the stunning highlands and lochs, including Loch Ness, the home of the elusive Loch Ness monster. The legendary monster continues to evade would-be catchers, and the ruins of Urquhart Castle only serve to add a creepy aesthetic to this otherwise stunningly beautiful spot in Scotland.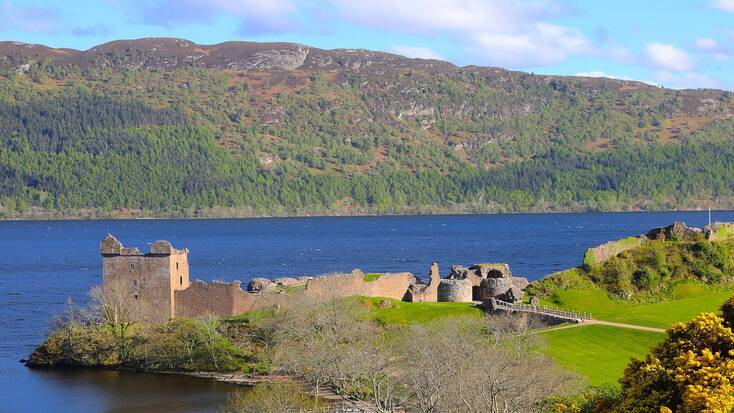 Spend your Halloween getaways in New Orleans
"Halloween getaways in New Orleans?" I hear you ask. OK, so New Orleans is obviously globally famous for Mardi Gras, but Halloween in New Orleans is still kind of a big deal. With things to do in New Orleans such as visiting the historic French Quarter, or finding a bar with some authentic New Orleans jazz already high up on any itinerary, your fall vacation in Louisiana is already ready and looks pretty action-packed. However, America's city of Voodoo boasts the voodoo queen, Marie Laveau's grave. Grab a bite at Lafitte's Blacksmith Shop, one of the most haunted bars in the world, and visit the Lalaurie Mansion in the French Quarter, used in American Horror Story: Coven to get into the Halloween spirit.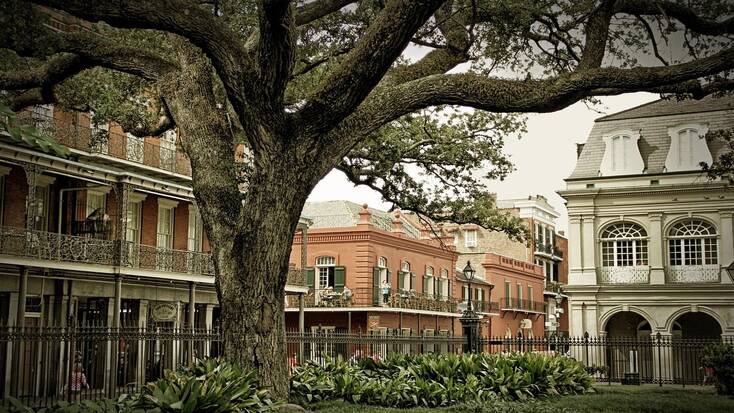 Which of these cabins in the woods are you brave enough to visit this Halloween? Find the best spooky camping near you! Need a scary story for your fireside Halloween night, here is a collection of our best terrifying Halloween stories!
Still not scared? Check out our spooky glamping destinations in Europe this Halloween. If you're on the hunt for a cozy cabin, these will fulfill all your Halloween needs!
Tell us about your favorite glamping cabins! Send us a message via Facebook or Instagram explaining who you've chosen and why!