Easter is coming and so too are the best places to go for Easter! Time to consume more than your fair share of Peeps and egg-shaped Reese's Peanut Butter Cups. Oh yes, we know all your guilty Easter pleasures. With this holiday filled with chocolate bunnies and candy-covered eggs just around the corner, we, too, are thinking about some indulging with top Easter holiday destinations.
Plan the perfect Easter 2022 vacation for you and the family
We're thinking family-friendly getaways by way of riverside cabins in the mountains and tipis surrounded by surreal wildlife. Check out our favorite Easter 2022 USA vacation destinations starting up in Northern California, heading down the western coast, and all the way over to South Carolina.
Get ideas on the best places to go in Easter with a spacious CA cottage perfect for California family vacations
Are you and the family Northern California natives? In that case, spring may be just like any other day for you, but you'll still want to take advantage of that Nor-Cal weather from this comfy and beautifully designed cottage in Big Flat, perfect for California family vacations.
Have you yet to explore the Trinity River? Lucky for you, this cottage is situated right alongside it—one of the best places to go in Easter 2022 is also one of the most family-friendly! This kid-friendly rental is spacious, tranquil, and just the Easter escape you and the little ones need.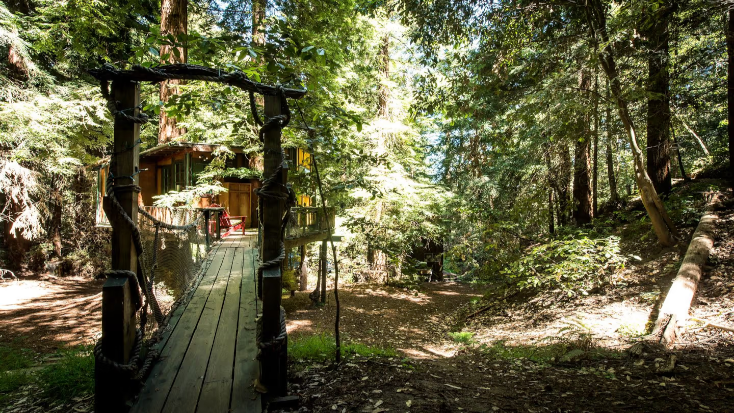 Joshua Tree glamping might just be the key to a successful Easter 2022 vacation away
Maybe you and the family tend to stick to your annual Yosemite getaways, but why not switch up spotting deer for exploring rugged rock structures and the surrounding desert?
Discover Joshua Tree glamping at one of America's best national parks by staying at a fantastic open-spaced cabin. Relax on the spacious deck with a morning coffee, take advantage of the fireplace on chilly desert nights and, for the love of Joshua, you must enjoy that private, outdoor hot tub.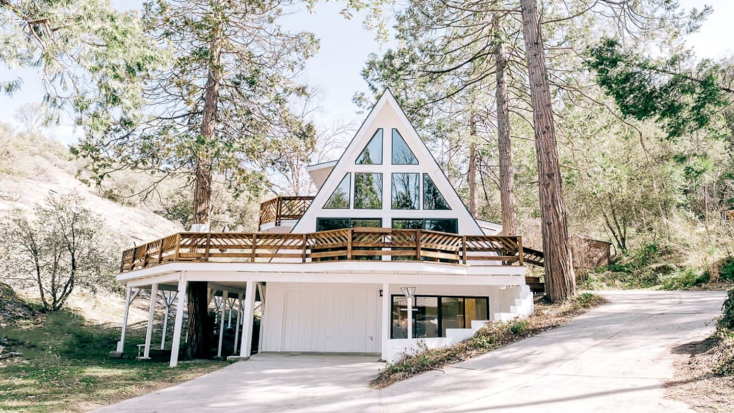 Go for unique and luxury sized cabins on Lake Superior this Easter weekend 2022 and enjoy memorable family getaways in Wisconsin
If you're a Midwesterner at heart, you will find these luxury cabins on Lake Superior or these charming cabins in Wisconsin a prime Easter weekend 2022 destination, fit for friends, couples, and certainly family getaways in Wisconsin.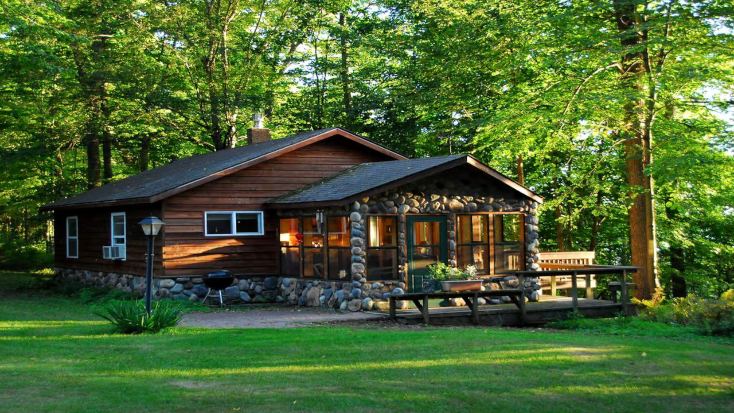 Find the perfect Easter vacation destinations in 2022
Inside will provide you with plenty of room for entertaining, a fully-equipped kitchen for… what is it we eat on Easter, again? Whatever traditions you have with your family, a stay here will be sure to offer you the perfect Easter 2022, plus a few extra perks in one of our favorite Easter vacation destinations.
Have your Easter egg hunt take place outside your own solar-powered teepee camping NC rental for 2022
Maybe you are the kind of family who camps to the beat of your own drum. Well then, gather the troops and move to the grooves of this luxury teepee camping nc rental in Boone, North Carolina.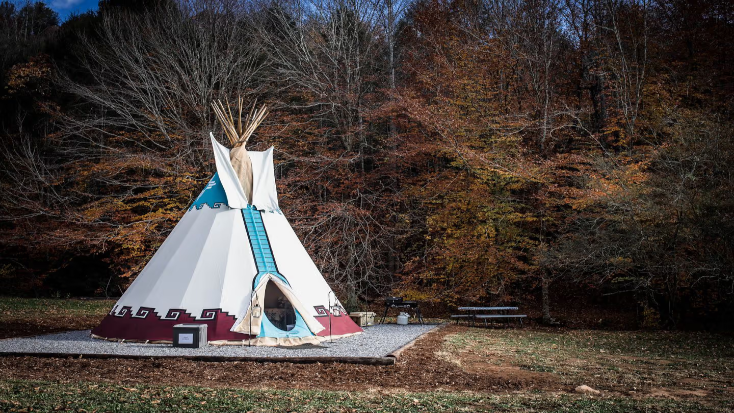 The best tipi rental for Easter getaways, 2022
One of the best options for Easter getaways, 2022, staying here in Spring means warm afternoons, hiking Blue Bear Mountain, nightly campfires, and even whitewater rafting. Perfect for a small family vacation, you will have cozy beds, additional roll-aways, and provided linens to sleep up to four happy glampers.
Want to see more Easter options? Look no further. For more on spring getaways, check out our blog post on the best East Coast road trips, perfect for a Spring Break escape.